Susan Newman, host of Broadcast Louder will be teaching a workshop, Brand Visibility and Consistency" on NAWBO Day, March 22, in Pittsburgh. The speakers and attendees are coming in from around the globe for this full day focused on Branding.
6th Annual NAWBO Day
"Think GINORMOUS – Let's Get it Started"
Featuring Topics on Big Business Branding
For Small Business
Friday, March 22, 2013 | 8 AM to 3:30 PM
@ DoubleTree by Hilton Hotel
Pittsburgh/Greentree
500 Mansfield Ave Pittsburgh, PA 15205

"Let's Get it Started"

The goal of NAWBO Day is to help all business owners advocate for their business by demonstrating how to market it for little or no cost.
LUNCHEON KEYNOTE
Rúna Magnúsdóttir
(Keynote scheduled for 12 Noon)
International Leader and Publisher of BRANDit Online Magazine
and Founder International Networking Site: Connected-Women.com
Winner of 2013 – Discover Your X-Factor Transformational Leadership Training Program for Women Nominated into the European Association of Soroptimist as the Leadership Program

2013- 2011 – EUWIIN Award (The European Union Women Innovators & Inventors Network) for BRANDit, the Personal Branding Program for the established business owner.

2010 Forbes.com TOP 20 business women to follow on Twitter

Meet Runa Here
T

V & Radio Branding Panel Guests


Learn How Radio and TV,
Both Traditional and Internet
Will Grow Your Brand!


(Panel scheduled for 1:45 PM)
Donna M. Baxter, Soul Pitt Media, Web/Mag/TV/Radio
Ruth Byrd Smith, "Taking Care of Business Radio"
Joanne Quinn-Smith, PositivelyPittsburghLive Radio TV & Mag
Ola Jackson, Onyx Woman Magazine and TV
NAWBO DAY AGENDA
8:00 A.M. — 9:00 A.M. Power Networking Registration and Trade show–Find out how to set "On the spot" appointments right from NAWBO Day using our Think Ginormous Networking Game. Make your business cards work for you.
9:00 A.M. Morning Keynote Speaker Power of Linking Your Business to a Big Brand –Debbie Hickman, Independent Giant Eagle Owner
9:45 A.M. Drawing to be one of Five PositivelyPittsburghLive™ TV interviews, must be present. Interviews scheduled throughout the day.
10:00 A.M. Workshop: Keeping Your Brand Consistent From Business Cards to Website, Susan Newman, Founder Broadcast Louder Webinars
11:30 A.M. Think Ginormous Trade Show (over 30 vendors of organizations that can help you brand yourself!)
12:00 P.M. Luncheon Keynote Speaker–Branding Yourself Internationally. Founder Connected-Women.com, Rúna Magnúsdóttir, founder Brand-It™
1:00 P.M. Using Awards to Brand Yourself, Owner Blue Ribbon Profiles with over 200 winning profiles to her credit, JoAnn R Forrester
1:45 P.M. Panel, Using Internet and Traditional Radio and TV to Increase Your Brand Presence
2:30 P.M. Think Ginormous Trade Show & Door Prize Give Away, Final Networking and Appointment Setting for Think Ginormous Networking Game
2:45 P.M. List of Great Giveaways to Be Announced
Featured Workshop
"Keeping Your Brand Consistent
From Business Cards to Website"
(Workshop scheduled for 10 AM)
Presented by: Susan Newman
Founder of Broadcast Louder™ Workshops
How To Turn Up the Volume on Your Brand
Since 1994, Susan Newman Design, Inc. has built a reputation for developing creative, quality, successful brand identity design and web solutions throughout the United States and abroad. She designs for individuals, large corporations and business start-ups. Launched in October 2011, Broadcast Louder. Online teleclasses to learn what you need… to build your brand and business in the right direction. Learn to find your targeted ideal clients, create more visibility and sales opportunities.
Friday, March 22, 2013 | 8 AM to 3:30 PM
@ DoubleTree by Hilton Hotel
Pittsburgh/Greentree
500 Mansfield Ave Pittsburgh, PA 15205
Join us March 22nd!
Branding is the relationship you build with your customers.
You are the Brand and in Your Business It's All About Branding!
As we move into a new era of Bolder, More Prosperous Businesses, "Thinking Ginormous" Means Your Brand Has Got to Be
BIG AND BOLD!
We have engaged both local and national speakers to inspire you
and show you the best branding ideas.
Individual Tickets are $65
You + Bring a Friend Rate Discount $110
Continental Breakfast and Buffet Lunch Included!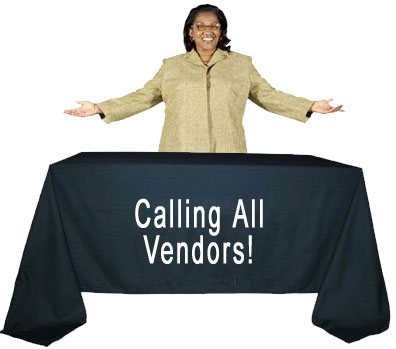 To Purchase Trade Tables
Contact Mary Pam Kilgore at
412.854.4827
or click here

Sponsorships are also Available!
Please call Mary Pam Kilgore 412.854.4827 for details
NAWBO DAY SPONSORS

The National Association of Women Business Owners (NAWBO) propels women entrepreneurs into economic, social and political spheres of power worldwide by: Strengthening the wealth creating capacity of our members and promoting economic development within the entrepreneurial community. Creating innovative and effective change in the business culture. Building strategic alliances, coalitions and affiliations. Transforming public policy and influencing opinion makers.